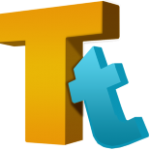 TT Games
Warner Bros. Entertainment Group
United Kingdom – Manchester
As a Character Artist at Tt Games Studios, a division of WB Games Inc., you will be expected to work alongside Designers, other Artists, Programmers and Producers on a day-to-day basis, conceptualising and creating a wide range of characters for our games that achieve the production and quality goals set for the project.
You will be a passionate individual who takes your career in character art seriously. You will need to be extremely creative, but also able to apply logic and analytical thought to the medium. You will also be able to communicate your ideas well both verbally and in writing, and take pride in seeing your ideas come to fruition over the development process.
Main Responsibilities:
The creation and implementation of character art assets to a specific style specified by the Lead Character Artist.

Setup of Characters both source and engine side as per Department and Engine specific requirements.

Identify and enter relevant issues into JIRA, ensuring sufficient information is given.

Ensure all content created is optimised appropriately for a multiple platform title.

Work closely with all departments in pipeline to ensure efficiency and quality of results.

Preparing assets for internal and external review.
General:
Creating assets for publishing / marketing where required.

Assist in the creation and maintenance of documentation within the Character Art discipline.

Providing constructive feedback on tools.

Undertake relevant on-the-job training where required and keep up-to-date with industry advancements and technologies.
Skills & Qualifications:
Excellent artistic eye for quality and ability to achieve consistency in results.

Excellent understanding and proficient use of ZBrush, Maya, Substance Painter and Unreal Engine 4.

Development experience and understanding of the technical requirements and limitations of providing Character Art for use in an Unreal Engine 4.

Excellent communication and organisation skills.

Able to adhere to deadlines and effectively communicate risks.

Practical and methodical approach to both technical and creative problem-solving.

Demonstrates dependability and commitment to projects / tasks.

Flexible approach with the ability to adapt with change.
Desirable Skills
Keen interest and working knowledge in emerging Software and technologies related to meeting the required High Quality of Character Art.

Strong traditional Art skills.

Knowledge of Unreal Engine 4 beyond typical Character Art pipeline.

Experience implementing and maintaining material pipelines.

Scripting capability for pipeline / tools efficiency.

Relevant degree or equivalent level qualification.