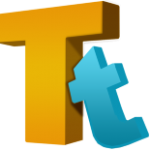 TT Games
Warner Bros. Entertainment Group
United Kingdom – Brighton
As a Lead QA at TT Odyssey, a division of WB Games Inc., you will be responsible for the functional testing of our games in a very fast-paced environment. The role requires flexibility, the ability to multitask and a high level of personal organisation. This is an excellent opportunity for the right individual looking to develop a career in the games industry.
You will be responsible for testing mobile games, tools, and related services throughout the development lifecycle with an eye to identifying risks, finding faults, and ensuring the software is fit for purpose.
Working in collaboration with the whole team, you will need to ensure that relevant tests are performed as changes are made and provide continuous feedback to developers and stakeholders. You will also be investigating and reproducing bugs escalated by Customer Support, and providing help when required.
We are looking for individuals who believe in quality assurance and are more interested in finding the most important issues and uncovering the unknowns than following pre-defined test plans. You must have a keen eye for detail, great work ethics, excellent verbal/written communication skills and the ability to work in an agile, team-oriented environment.
Core Skills & Experience
Extremely organised and detail conscious, highly communicative and process oriented.

Self-starter, proactive, collaborative and dedicated to meeting deadlines and producing results.

Experience working in a dynamic fast-paced environment.

Ability to perform under pressure.

Demonstrable experience in a QA environment.

Good knowledge of video games across multiple platforms.

Desirable Attributes
Working knowledge of revision control systems (git, mercurial, Perforce, svn, etc)

Experience with the mobile app infrastructure (Xcode, ADB, test flight)

Understanding of mobile F2P business practices, monetisation strategies and KPIs

Good understanding of HTTP api's and network infrastructure