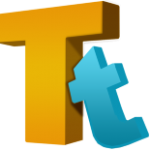 TT Games
Warner Bros. Entertainment Group
United Kingdom – Knutsford
As a Junior Project coordinator at TT Games, a division of WB Games Inc., you will report to the Project Manager and be responsible for supporting all areas of a title's development.
As an integral part of the Production department, you will assist with all aspects of development, including scheduling, organising, and tracking work. Working alongside a multidisciplinary development team, you will be incredibly driven, dependable and passionate about understanding and pre-empting the team's requirements, ensuring dependencies are unblocked, to support and drive the implementation of exceptional gameplay experiences.
To achieve this, the role requires team members who have outstanding communication skills, with the ability to articulate technical information and status reports to staff of all levels. In addition, applicants will be required to have excellent time management skills, balancing their own work beside those of the team.
Main Responsibilities:
Working with the Project Manager and Game Director to interpret designs & specs into tasks & content
Authoring and maintaining schedules as required
Report any problems/ risks uncovered to the Project Manager
Maintaining the JIRA database to ensure all data is in the correct location and has the correct classification/ scrum priority
Attending meetings & reviews, taking concise and comprehensive notes, and passing information to the team as required
Arranging and purchasing food for the development team as required
Working with QA to ensure any testing requirements are covered
Building and tagging versions of the project
Undertaking relevant on-the-job training where required and keep up-to-date with industry advancements and technologies
Other tasks as required.

Skills / Qualifications:
Highly organised and proactive, with excellent time management, planning & communication skills
Agile/ SCRUM project management experience advantageous
Experience of Microsoft Project and/ or Excel advantageous
Experience working within a video games development Production role advantageous
Good understanding of in-house tools and software used in development
Practical and methodical approach to problem solving
Demonstrates dependability and commitment to project/ tasks
Flexible approach with the ability to adapt with change
Ability to work under pressure and to strict deadlines.
About TT Games
Responsible for the best-selling and BAFTA-winning LEGO® videogame series, TT Games is in the business of delighting children and grown-ups alike. With 30 years of success behind our studio, and as a valued part of Warner Bros since 2007, we have incredibly exciting plans for future titles based on the world's biggest entertainment properties.
In late 2016 we were extremely proud to be joined by Playdemic, one of the UK's most successful free-to-play mobile games developers and publishers. Their most recent title, Golf Clash, is a top-grossing smash hit on iOS and Android. Exciting news continued into 2017 as TT Odyssey was established, founded by some of the leading talent in the mobile games industry. TT Odyssey is the Brighton based, mobile-focused arm of Traveller's Tales, designing from the ground-up a LEGO® video game as a free to play mobile title.
We are always on the lookout for bright, talented and motivated people to join our AAA studio and to be part of everything we do, because we know it is the talent and dedication of our employees that has made our 30 years of success possible.
TT Games offers successful candidates a competitive salary and a comprehensive benefits package. Our work environment is inclusive, relaxed and friendly – one of the best things about working here is our fantastic people! We aim to support work-life balance, and some of the benefits we're most proud of include: flexitime and other family-friendly benefits; discretionary bonus scheme; company pension scheme and life assurance. We also offer perks such as regular health and wellbeing activities (including on-site exercise classes), discounts on a wide range of company and partner products, free online training courses, complimentary fruit and a wide selection of drinks, social events and much more!
We expect high levels of ambition and innovation from our colleagues and an ability to flourish within the dynamic entertainment industry in which the company operates.