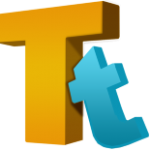 TT Games
Warner Bros. Entertainment Group
United Kingdom – Brighton
Join the team making the world's first LEGO® Star Wars™ game built from the ground up for mobile free to play.
As a Game Designer at TT Odyssey, a division of WB Games Inc., based in Brighton, you will take responsibility for producing game design documents and communicating those designs to the team. You will be involved in every aspect of the design and production process.
This is a very hands-on role where you will be using Unity directly – editing scripts and setting variables to decide and iterate on the behaviours of game objects. You will need to distil the vision of the creative director, the feedback from the team, feedback from players in users' tests and the live service and any analytics data down into meaningful changes to the numbers beneath the hood of the game.
You will be an experienced and passionate individual who takes your career in game design seriously, and are regarded as one of the best in your field. You're ambitious to see your designs played and enjoyed by millions of people. You will need to be extremely creative, but also able to apply logic and analytical thought to the medium. You will also be able to communicate your ideas well both verbally and in writing, and take pride in seeing your ideas come to fruition over the development process. With a deep understanding of game mechanics, you will be adept at using creating, refining and testing the underlying core gameplay systems. A self-starter, you will be able to work independently and with minimal supervision.
Core Skills & Experience

Demonstrable experience as a game designer, preferably in mobile and free-to-play.
Very strong verbal, visual and written communication skills.
Willingness to work with a Creative Director to translate their vision into in-game content.
Creative thinker, able to come up with ideas that solve problems in simple and elegant ways that put the player first.
Demonstrable experience working with gameplay data to produce balanced, fun systems.
Understanding of the commercial requirements of a product with the ability to communicate the business case as well as the player experience.
Demonstrate a passion for games and game design as a career.
Able to multi-task, prioritise and work to deadlines.
Details-orientated, quality-focused and player-centric.
Ability to work independently as well part of a team.
High levels of energy and drive.

Tt Games wants our workforce to be more representative of all sections of society at all levels in the organisation. We treat all job applications equally, regardless of age, disability, gender identity or gender expression, race, ethnicity, religion or belief, sex, sexual orientation or any other equality characteristic.