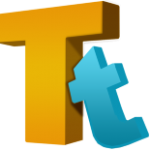 TT Games
Warner Bros. Entertainment Group
United Kingdom – Brighton
TT Odyssey, a division of WB Games Inc., are on the lookout for a Game Programmer to join their small, talented team to support in the creation of new LEGO® games on mobile.
You are a generalist and will get to work on all aspects of the game as part of a small team. You are friendly, smart and get things done!
We welcome applications from graduate Game Programmers all the way to senior level.
If you have the following, we would love to hear from you:
A good degree in Computer Science, Maths, a relevant subject, or equivalent experience.

You are a self-starter able to see the goal, research, and plan the steps to it.

Excellent knowledge of one programming language, preferably C#, C or C++, with the aptitude and willingness to pick up new languages and APIs.

You love an area of games technology or development, which you can show you have gone deep into.

As a keen gamer, you appreciate game design and user experience on all platforms from mobile to consoles.

A passion to ship great games to people.

Easy-going attitude – being flexible with new ideas and most importantly open to direction and iteration.

Ability to communicate and work

with coders, artists, game and audio designers in a dynamic team environment.

Willing to help others and ask for help where needed.
If you are more senior, it would be great to show:
Proven C#/C/C++ commercial experience within the computer games industry.

Strong experience of technical design.

Capable of providing mentoring and leadership while designing and delivering solutions in a fast paced work environment within a small and focused game team.
Advantageous:
Experience of Unity 3D, another C# game engine, or Unreal Engine.

One or more shipped games.

Client/Server development experience.

Knowledge of multiple additional programming languages (e.g. C, Java, HLSL, Python, PHP, Javascript, Scala).

Experience of iOS, Android or other mobile development.

Contributed successfully to an open-source project.

UI experience with web apps, touch interface design and/or games.

Knowledge of web-based client-server applications and databases.

Experience of Photoshop, Maya or similar packages.